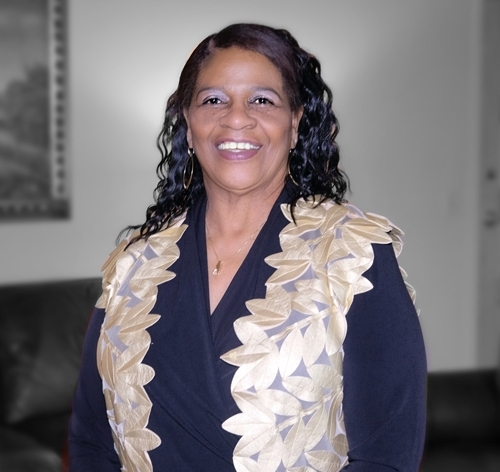 Mrs. Marilyn Macon is a gifted speaker and teacher. She is a native of Cleveland, Ohio and graduate of the Cleveland Schools. She has attended the Cuyahoga Community College and graduated from the Oakwood Bible Institute. Mrs. Macon received her earlier religious training at the Open Door Baptist Church in Cleveland. She serves with her husband, Dr. Larry L. Macon, Sr., Senior Pastor at the Mt. Zion Church of Oakwood Village, located in a suburb of Cleveland, Ohio.
As, First Lady of Mt. Zion, she has been instrumental in creating one of the most vibrant women's conference in the Greater Cleveland area called the Women of Christ Conference. She has supported her husband in the ministry through three major building projects with the last resulting in a new worship center on 16 acres. Mt. Zion of Oakwood Village has become a major institution in the city of Cleveland having over 5,000 members gathering weekly in two morning worship services.
Among leading the ladies of Mt. Zion, she has been instrumental in mentoring several minister and pastor's wives. Marilyn is also an avid reader and has written several poems that are soon to be published in her writings Messages from the Heart. She also gave much editing and critical writing suggestions to her husband's writings that lead to four major books in the area of family empowerment and preaching to the church.
Mrs. Macon has participated in many national women conferences. She has received several civic and religious awards and honors.
First Lady Marilyn Macon is a woman full of compassion for all people. She is married to the Rev. Dr. Larry L. Macon, Sr., Senior Pastor, scholar and writer and the proud mother of two sons: Larry Jr., co-pastor and graduate from Florida A&M School of Law and Liberty Theological Seminary and Daniel, co-pastor and a graduate of Bowling Green State University. She is also a proud grandmother.