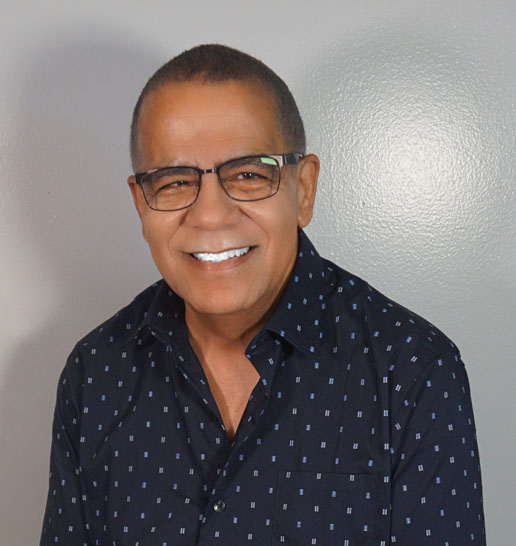 Dr. Larry L. Macon, Sr. is the anointed Senior Pastor of the Mt. Zion Church of Oakwood Village, a Suburb of Cleveland, Ohio, where he has served since 1980. For the past 31 years he has been a preacher, teacher and civic leader of the community. Dr. Macon's ministry focus has been on the family and has specialized in the study of African American males in the areas of spiritual, personal and transformational growth. With two morning services, a membership of 5,000 and with 25 ministries in operation, and being led by God, Mt. Zion has become one of the leading churches in the Greater Cleveland community.
His recent accomplishment include hosting the Fugitive Safe Surrender Program held at the church with over 7,431 felons turning themselves in and 1200 warrants being lifted in 4 days (2010). He was then consecrated Presiding Bishop of the Ecumenical Alliance of Ohio (2010). For the past five years he has held the largest faith-based gathering in the region – Praisefest.
Dr. Macon is an accomplished author, educator, teacher and preacher. He has published seven major and important writings. Dr. Macon distinguished himself by building a New Worship Center and Fine Arts Center complex on 16 acres in Oakwood Village. He is a graduate from Ashland Theological Seminary with a Doctorate specializing in African American Religious Studies
In addition to his preaching ministry, Dr. Macon is also an academician. He is a product of the Cleveland State University (Bachelor in Communication and Ashland Theological Seminary (Masters and a Doctor in Ministry). He is a Assistant Professor in Religion at the Cleveland State University teaching African American Religion in America and The Religious Ethics of Martin King and Malcolm X along with other courses. He has also taught at the Ashland Theological Seminary and Cuyahoga Community College in Cleveland, Ohio.
As an accomplished author he has written several articles including four (7) books: Will the Real King Stand Up (2013), Black Church at Its Best (2009), Porch Stories (2010), Disciple the African American Male (2003), How to Get Black Men into Church 2nd Printing (2003), Messages for Modern Times (1998) and Then they Shall Fast! (2003).
Dr. Macon serves as the Chairman of the United Pastors in Mission, and served as Chairman of Southern Christian Leadership Conference, Cleveland Chapter, Chairman of the New Covenant Christian Academy, former Chairman of the Educational Foundation Inc. and serves on several boards. He is a Commissioner for the State of Ohio's Constitutional Modernization Commission, he was awarded 2013 SuccessNet Power Networker of the Year. He serves a member of the Senator's Re-Entry Advisory Team and works with key civic and political leaders.
Dr. Macon has received numerous awards and recognition and is a man full of compassion. He is married to the former Marilyn Magwood and has two sons: Pastor Larry L. Macon, Jr. and Pastor Daniel L Macon, both co-pastor of the Mt. Zion Church.